(Disclaimer: This blog post is a result of a really long Twitter thread, so if it reads like a set of tweets, that's because it is.)
In the Summer of 2016, I started vlogging as a way to document my journey as a freshman at Howard University. Being so far from home meant that family members wanted regular updates, and I wasn't much of a "talk of the phone" person. I figured if I posted weekly vlogs, it'd keep my family updated on how I was doing.
I became consistent in my video editing & started dabbling in a bit of graphic design because I wanted to get creative with my thumbnails, end screens, intros, etc. This is also when I first made my Canva account!
I created my first creative resume using Canva at this time. I started learning FCPX, Premiere Pro, and After Effects. I got skilled and started looking for an internship in the fall of my freshman year.
I ended up applying for an internship in Los Angeles with Blavity, as a Video Production Intern. My YouTube channel basically served as my portfolio, showing off my editing & storytelling skills. I ended up getting the internship and was set!
By this time, I'd started being referred to as "the girl with the YouTube channel" on campus. I'd created a brand on accident…oops.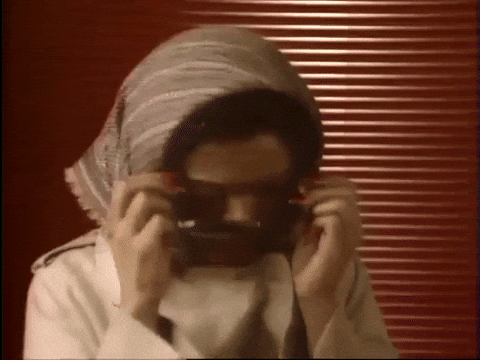 People starting coming to me and ask to help them with their resumes and portfolio websites so they could stand out in their internship search. OF COURSE, I was ready to help. And I was helping for free to just gain experience
Then one day, someone sent me $50 for helping them create their creative resume. They'd also gotten the opportunity they were applying for.
Whoa. I was helping people get opportunities with my creative skillset? I thought, "I could do this for a side-hustle…"
So, I set up a website, put some prices on there ranging from $10-$100, and offered services like business card design, resume & cover letter design, and LinkedIn revamps. My clients were actually seeing results lol I was mindblown!
But that ish got old…quick.
I experienced that burnout (probably because I was working for $0.001/hour lmfao) & decided to switch my path. I wanted to help college business owners brand their businesses and set up websites. Did I know anything about logos or web design? Nope. Did that stop me? no!
When I wasn't in class, I was watching YouTube videos learning the fundamentals of design and brand strategy. I also ended up declaring my minor in Graphic Design, because I really enjoyed it.
I started to get clients. 4-5 at a time. I was making a little money to support myself. As I got more clients, I raised my prices every now & then. I was tired of serving everyone. I was working with businesses, school organizations, the university, etc. I was the "if you need it done, I can do it" girl.
I started creating packages, ranging from $200-$800. I still have my notebook where I brainstormed 10+ deliverables and the price I wrote said "$500? :/" I was actually terrified to raise my prices to 4-figures and didn't do it until late 2018.
When I raised my prices, it was literal CRICKETS!! I almost lowered them back, but then someone took a chance on me and invested in my $1200 service. Shoutout to Jess & KRYLX 💖 I'll never forget receiving the feeling when I got the Paypal notification of $300.
Fast Forward a few months and we'd completely rebranded her business. Still one of my favorite logos to date. We continued working together (my first retainer!) and then this happened. She launched her product line and within hours, had reached 6-figs.
This wasn't even my brand but seeing everything I'd designed on her shelves and watching people post about how they loved the packaging and logo design. I was soaking it all up. And you can bet the price went up 😂 But then, there was a small issue…
Everyone was coming to me to brand their nail/lash/bundle business. I quickly realized that this was not my final destination in the brand design biz. While I loved working w KRYLX, she was one of the only few I actually wanted to work w/on the ecomm side. Back to the drawing board I went.
Around March, I'd decided to take business seriously and didn't look for any jobs post-college. While all my classmates were announcing their new careers in May-July, I was trying to figure out how to be successful within my path.
I made a decision that if biz wasn't doing good by the New Year, I would wrap it up & look for a job. May-August I was working my ass off. Still a blur, but I remember putting a ton of focus into my systems & rebranding my biz & services to fit the new audience I wanted to reach.
Fast forward to the fall of 2020, when I invested in a business coach – Tiffany, and her program Bankable Brands. This was an extremely crucial step in my growth. It taught me the importance of creating a signature offer and ditching the a la cartes services.
While in this program, I started to get really specific about who I wanted to work with and finally said no more to e-commerce. Service providers were my new jam!
This is also where I started charging a minimum $3K (& max $6K? I think) for a design project. Again, crickets. Soon enough, my consistency and authenticity brought me a lot of awesome clients who are still a part of my network today.
I rode that wave for a few months until I felt like I'd reached a plateau. I needed to shake something up. The business was great but I was still feeling a bit overworked and wasn't confident in my pricing. I kept thinking that I wasn't worthy of charging that much money.
By the New Year, my business was doing good. Money was consistent. I stayed booked. Didn't have to burn it all down and apply for a job. Whew.
Enter, 2021.
I kept seeing people post about how they were hitting these 5-figure months consistently and were becoming "Allergic 2 Hourly". I was like "what does that even mean?"
I quickly found out, haha! I applied for Allergic to Hourly (ATH) and the same day I was accepted, I paid in full into the program. This was my largest investment yet. No later than one week into the modules, I realized that it was well worth it. While I'm still actively going through the modules in ATH, so far, I have been able to get EXTREMELY clear on my offers and my niche.
Before my first month was complete in ATH, I'd made my investment back and reached my highest month of revenue. I was like "oh this works, for real." I started telling everybody about it cause how could you not?
March through May have all been 5-figure months. People look to me for my expertise. All of my inquiries are amazing consultants, coaches, or service professionals. I'm more confident in my pricing and can say my starting prices on discovery calls without getting anxious.
I'm able to only take 3-4 clients/quarter and still hit my financial goals. I'm actually paying myself. Got money set aside for taxes. Saving for my future. And for once I actually feel like I'm doing this thing RIGHT.
Now I know my business isn't perfect and there are things that can be changed – but I'm in a good place right now.
Here's to putting the work in and enjoying the growth!